Welcome To The Banning Ranch Conservancy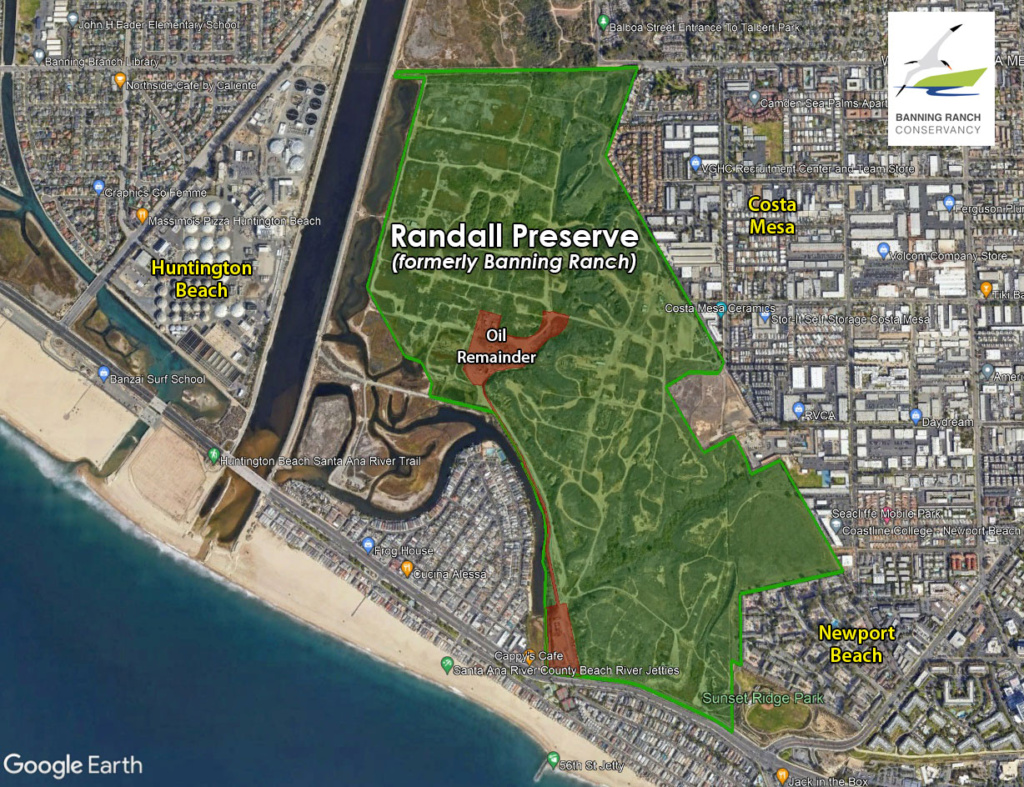 The Randall Preserve, formerly known as Banning Ranch, includes 387 acres of lowlands and coastal bluffs located in West Newport Beach near where the Santa Ana River meets the Pacific Ocean. The land was protected Friday, December 16, 2022. Fourteen acres will remain in private ownership as an oil remainder. Over the next several years, the Randall Preserve will undergo substantial clean up and some limited restoration to convert the former oil fields into a coastal park. During this time, the land will remain closed to public access due to liability issues.
With the protection of the Randall Preserve, there are now nearly 1,000 acres of protected coastal lands and waters that create a contiguous reserve system including the Huntington Beach wetlands, the Simunek slough, Talbert Regional Park, Canyon Park, Fairview Park, and the Santa Ana River. Thanks to the hard work of The Trust for Public Land, the generous $50M acquisition funds from Frank and Joann Randall, and the stewardship of the Mountains Recreation and Conservation Authority (MRCA), along with many state funding partners, this land is permanently protected from future development, forever. 
The Randall Preserve supports a mix of coastal wetland, riparian woodland, coastal bluff sage scrub, shortgrass grassland, and vernal pool communities that are without parallel anywhere in Orange County. At least six wildlife species listed as threatened or endangered have been documented on the Randall Preserve: San Diego Fairy Shrimp, Light-footed Clapper Rail, American Peregrine Falcon, Least Bell's Vireo, California Gnatcatcher, and Belding's Savannah Sparrow. 
See something of concern on the property? Call MRCA Ranger Services at (310) 456-7049. If it is a true emergency, please call 911.
March 2023 E-Newsletter
BRC's monthly e-newsletter says farewell to longtime supporter Fred Emmert, focuses on vernal pool species, encourages monthly donations, and highlights 30×30! 
---
Join Us for a Virtual Event!
Join Banning Ranch Conservancy Thursday, March 16th, 2023 7 PM – 8 PM, as we learn from naturalist Aaron Tupac (they/them), exploring the many ways fungi teach us about the interconnectedness of all life on earth. How can we learn with our fungal neighbors to take better care of our planet?
Includes closed captioning and Spanish language simulcast.
____________
Únase a Banning Ranch Conservancy para aprender del naturalista Aaron Tupac (ellos/ellos), explorando las muchas formas en que los hongos nos enseñan sobre la interconexión de toda la vida en la tierra.
¿Cómo podemos aprender con nuestros vecinos hongos a cuidar mejor nuestro planeta?
Incluye subtítulos y transmisión simultánea en español.
---
UPDATES ON OUR WORK
NFWF Awards BRC $500,000 Planning Grant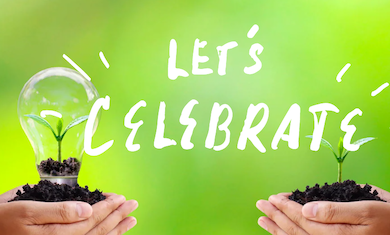 Over the summer, the National Fish and Wildlife Foundation had a grant solicitation for its National Coastal Resilience Fund. It was publicly announced on December 6, 2022 that BRC was awarded $500,000 for the Randall Preserve for planning purposes. In short, this grant funds two plans: the Resource Management and Coastal Resilience Plans. BRC also needs to raise $1M for the remainder of the planning work.