VERNAL POOLS
Vernal or ephemeral pools, are temporary pools of water. Vernal pools provide important seasonal water sources and foraging areas for a variety of wildlife, breeding areas for toads, frogs, and salamanders, and habitat for specialized invertebrate (including fairy shrimp) and plant species. They are defining features on the landscape that serve various roles that are vital to the functioning of the overall ecosystem.
Vernal pools are dry for most of the year and fill with the winter rains. Pools may remain at least partially filled with water for a few weeks during the winter and spring, but all vernal pools dry up during the summer and fall.
They are called vernal pools because they are often, but not necessarily, at their peak depth in the spring ("vernal" meaning of, relating to, or occurring in the spring). Despite being dry at times, once filled they teem with life, making them an important asset to the ecology of an area. The Randall Preserve mesa hosts many vernal pools in the form of a large vernal pool complex.
The vernal pool complex on the Randall Preserve mesa, along with a similar complex on nearby Fairview Park are the only two remaining along the Orange County coast.
PARTIAL LIFE CYCLE OF AN ACTUAL VERNAL POOL ON RANDALL PRESERVE
This first series of slides show the Vernal Pool near Ticonderoga Street (Newport Crest) as it appeared December 22, 2011 - February 5, 2011.......some additional photos are also shown.
TICONDEROGA POND HAS BEEN A FEATURE OF BANNING RANCH FOR DECADES. HERE ARE SOME EARLIER SHOTS.
This is the same Vernal Pool as it appeared on May 1, 2011. Note that the water has dried up
but the vegetation is still flourishing.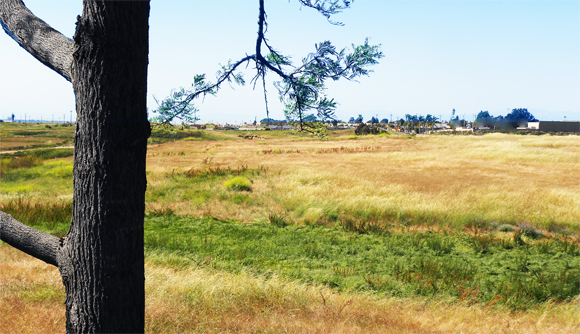 This is the same Vernal Pool as it appeared on May 26, 2011 – after mowing.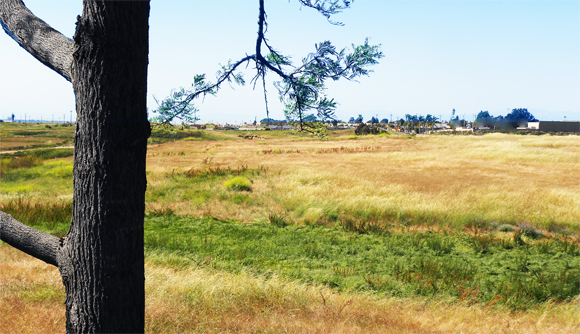 Ticonderoga Vernal Pool – 2005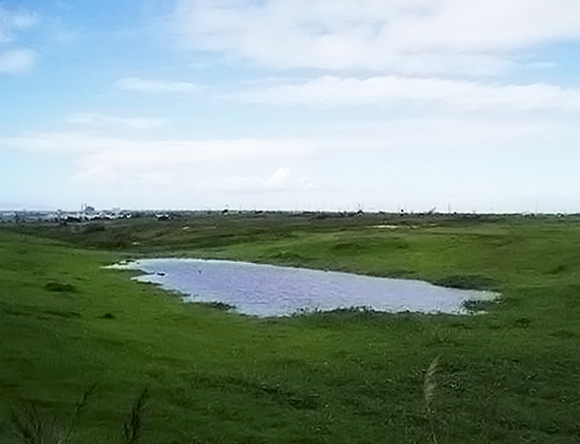 Ticonderoga Vernal Pool – 1995