ENVIRONMENTALLY SENSITIVE HABITAT AREA ON RANDALL PRESERVE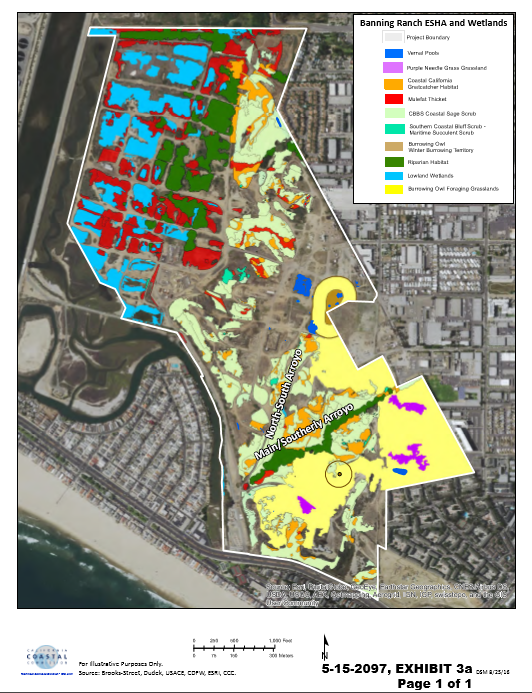 Randall Preserve is located in the Coastal Zone and therefore is subject to the Coastal Act.
Under Section 30240, the Coastal Act affords strong protections to wildlife habitat, provided that the wildlife habitat is considered to be Environmentally Sensitive Habitat Area (ESHA). The designation of ESHA is reserved only for habitat that supports very rare species.  Once an area is designated as ESHA, any development in that area is strictly limited.
Because the Randall Preserve contains habitat for very rare species, and because it is one of the last large coastal ecosystems consisting of a mesa, native grasslands, a vernal pool complex, coastal sage scrub, and adjacent lowland wetlands, the coastal commission has designated several areas of Banning Ranch as ESHA.
In addition to ESHA, areas of wetlands are present on the lowland wetlands as well as the mesa top.  The Coastal Act also affords strong protection to these wetlands.